Build

Backend

Database

API

faster

without writing code
No-code platform for backend development, turning your
ideas into reality in the blink of an eye.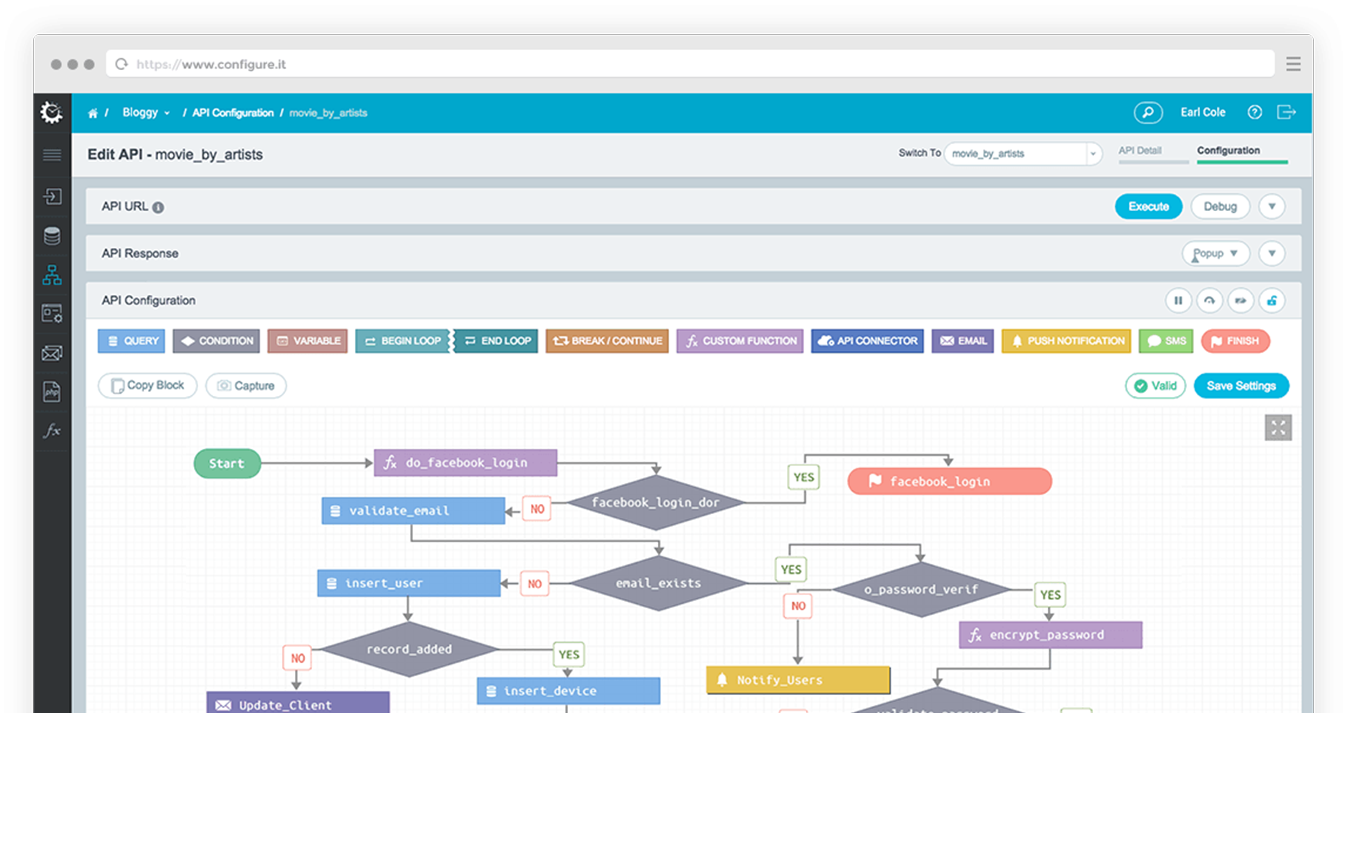 Easy to use interface for building apps that allows drag and drop of application components to build web backend.
Get comprehensive access to the complete source code of the backend for further use and customization.
Easy to use interface for building apps that allows drag and drop of application components to build web backend.
Easy to use interface for building apps that allows drag and drop of application components to build web backend.
Disrupt your industry with
no code


backend platform
Any logic composed with Codeless is translated into your
programming language code.
Build custom APIs without coding using our intuitive API Builder.
Define logic with flowchart and Configure.IT will automatically generate high-level logic of an API.
Effortlessly design your database query with modular query builder. Now leave all your worries about complex syntax and rules.
Design your custom logic with the help of nested loops and conditional flow.
Tightly integrated database objects to define the logic based on data models that are extremely fast.
Add your own piece of code to the execution flow – by adding a function to your project library and inserting a step to call it.
With visual flow chart, quickly understand, debug and modify the logic instead of lines of code.
Organize and control data with our user-friendly Data Panel.
Go limitless by creating relational entities that help you build the functionality you need. e.g. Orders -> Products.
Connect with the remote database server to import selected tables for your project.
Define the DB with smart field templates, such as Address, Email, Password etc. – with tightly integrated validation rules.
Have an existing database to work with? Import the database in the form of .SQL file to jump-start.
Connect with the remote database server to import selected tables for your project.
Connect with the remote database server to import selected tables for your project.
Effortlessly manage and scale your data with powerful database.
Create your own forms, custom validations, and interfaces for a great user experience.
Create smart data listing that simplifies information filtering, extraction, highlights, and quick actions.
Unlimited functional modules by combining various entities and designing customized interfaces.
Define a set of rules for end users to follow using the information panel.
Get support for multilingual admin panel to configure both application data and labels as multilingual for the data panel.
Want to add a functional feature? Add your own custom function to extend the UI, alter data, or formatting.
Explore Scalable backend
without writing a single line of code
Increase your web application growth alongside your business
with these essential tools.
Create an Application Programming
Interface (API) For
Develop an API to foster seamless communication between software systems,
facilitating integration and enabling scalable solution creation.

Build dynamic web applications effortlessly with our no-code backend API.

Power your mobile app with our no-code backend API.

Simplify backend development ensuring scalability and seamless integration.

Connect and control IoT devices with ease using our no-code backend API.
Explore New Dimensions of Backend Development with
zero coding
online-communication 1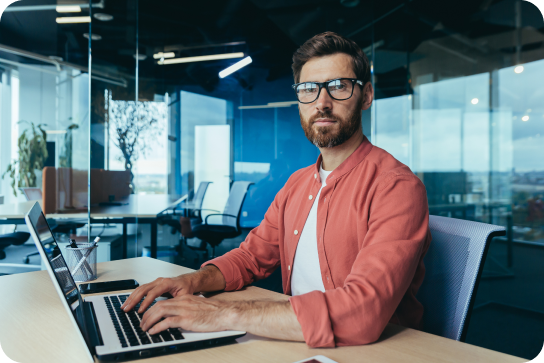 01

Startup
Our no-code backend platform empowers startups to tackle business challenges without tech concerns. Startups can now focus on solutions of business problems, instead of worrying about backend complexities. Nurture your startup with Configure.IT by your side.
online-communication 1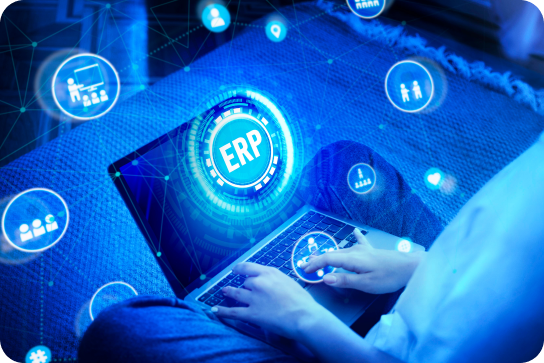 02

Enterprise
Configure.IT allows you to build backend for enterprise applications with the power of no-code platform with speed, freedom, and efficiency across the board without the hassles of integration with the existing system.
Infrastructure Free Development
Reduced Resource Dependency
online-communication 1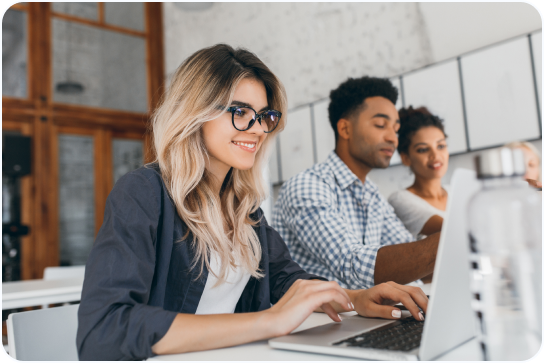 03

Student
Web development outside Classes
Nocode backend platform, exclusively designed for students! Say goodbye to complex coding and embrace simplicity with our user-friendly interface. Whether you're working on a class project or building your dream app, our platform empowers you to create powerful backends without writing a single line of code.
Create a Competitive Niche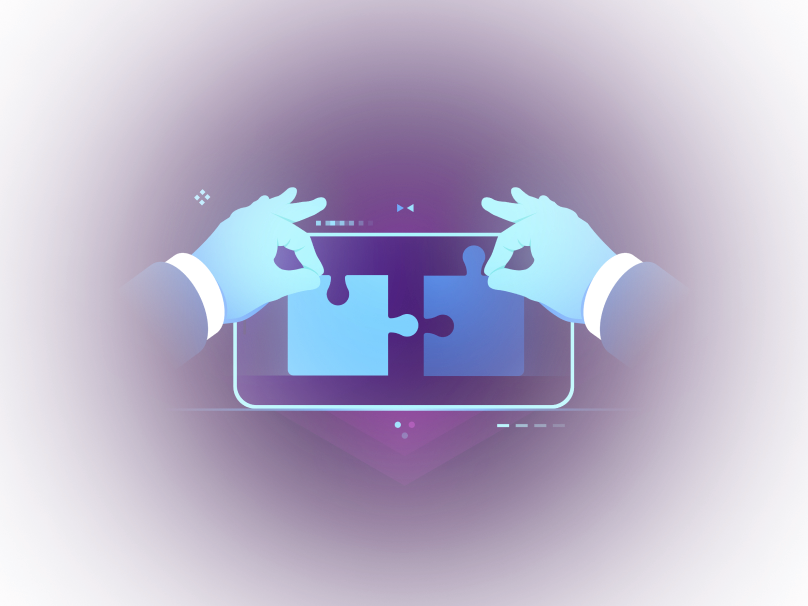 Become a member of the

Developer Partner Program
Become a member of our Developer Partner Program and unlock limitless possibilities today! Get access to online resources, training, and support aimed at accelerating growth, collaboration, and integration.
Used to build enterprise solutions that
integrate with everything
Need quick and easy backend development?
From DB connection to no-code to service utilization in one step with Configure.IT
We'll help you
get started
Browse the site, educational videos, and customer stories to find what you need to succeed with Configure.IT
Learn how businesses embrace the
magic of Configure.IT
"Please allow me to congratulate you for such an out of this planet work and such a unique business model. Configure IT is simply the most amazing tool that I have ever seem in over 20 years of internet surfing. Nothing compares to what you had accomplish with Your platform. I am so happy to have found you! There are no words to describe the excitement that I am feeling right now by testing ConfigureIT. You had to be from such a great country like India! Please count me in as your biggest fan."
Ernesto Ho
"I have begun to use Configure.IT and I have immediately understood that the tool is really easy to use and well performing also for non-technical people. In my experience Configure.IT has fully satisfied my expectations because it has consistently reduced the development required time compared to any other platform used before and even better than normal coding. Last but not least the support provided by Configure.IT is always fast, very helpful and satisfying. As any other tools there is still space for improvement but the present version is already very reliable."
Daniele Nardin
Can't wait to start building your product? Let's quickly and easily configure apps, build backends, workflows in a straightforward, visual environment. Get ahead and book your Configure.IT session.
Frequently Asked Questions
Here, we've compiled a list of FAQs about our Configure.IT that you might have and many of our subscribers have asked us :